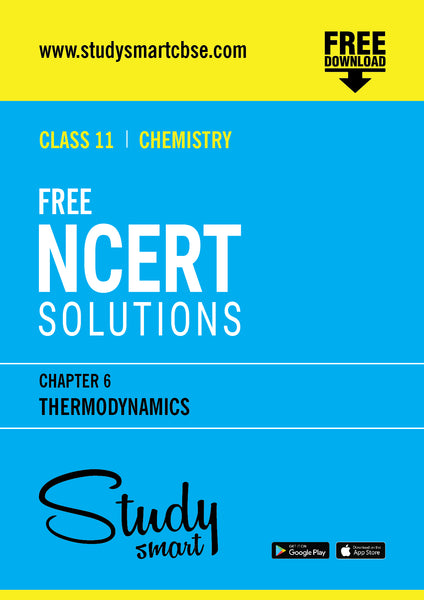 Free NCERT Solutions Class 11th Chemistry Chapter 6 Thermodynamics

Your are buying an E-Book (PDF)
This will be sent as a link to your registered email id
Description:
Download Free NCERT Solutions Class 11th Chemistry Chapter 6 Thermodynamics
Concepts of System and types of systems, surroundings, work, heat, energy, extensive and intensive properties, state functions.
First law of thermodynamics -internal energy and enthalpy, heat capacity and specific heat, measurement of ∆U and ∆H, Hess's law of constant heat summation, enthalpy of bond dissociation, combustion, formation, atomization, sublimation, phase transition, ionization, solution and dilution. Second law of Thermodynamics (brief introduction). Introduction of entropy as a state function, Gibb's energy change for spontaneous and non spontaneous processes, criteria for equilibrium.
Third law of thermodynamics (brief introduction).