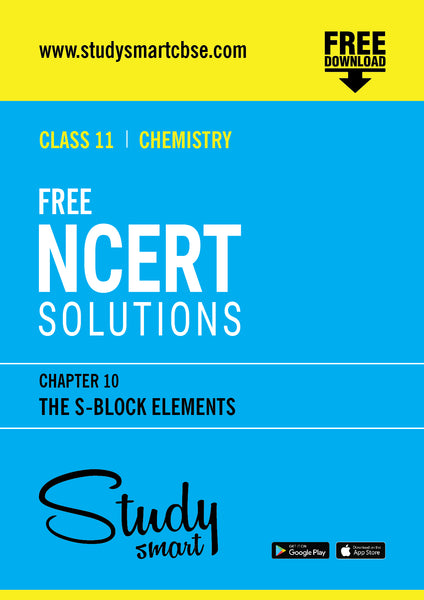 Free NCERT Solutions Class 11th Chemistry Chapter 10 The S-Block Elements

Your are buying an E-Book (PDF)
This will be sent as a link to your registered email id
Description:
Download Free NCERT Solutions Class 11th Chemistry Chapter 10 The S-Block Elements
Group 1 and Group 2 Elements
General introduction, electronic configuration, occurrence, anomalous properties of the first element of each group, diagonal relationship, trends in the variation of properties (such as ionization enthalpy, atomic and ionic radii), trends in chemical reactivity with oxygen, water, hydrogen and halogens, uses.
Preparation and Properties of Some Important Compounds:
Sodium Carbonate, Sodium Chloride, Sodium Hydroxide and Sodium Hydrogencarbonate, Biological importance of Sodium and Potassium.
Calcium Oxide and Calcium Carbonate and their industrial uses, biological importance of Magnesium and Calcium.